January is in the books and February is starting off with the final football showdown. Are you a fan of the game or just tuning in to watch the TV ads… maybe a little of both? Whichever team you are rooting for, we think the best part of the day is the snacking and adult beverages!
Here are some of SWD's favorite game day cocktails and appetizers …
Featured above: Apple & Cranberry Sangria, Apricot Amaretto Margarita and the The Meteorite Martini with vodka that's been filtered through four billion year old meteorites.  Outta this world taste!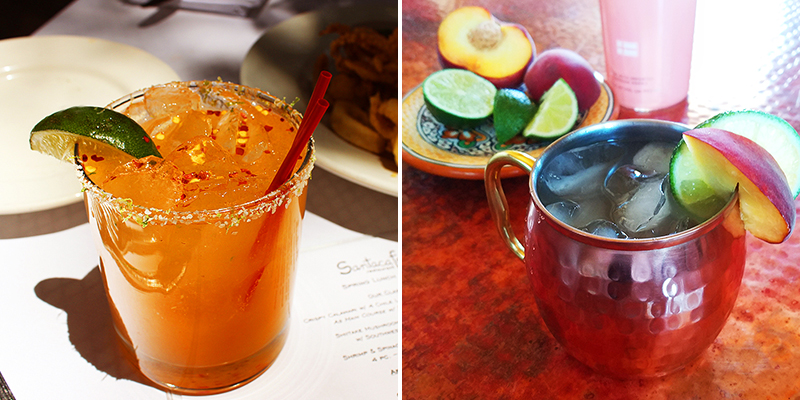 But wait, there's more! How about the famous Chipotle Margarita from Santacafe in Santa Fe, New Mexico, or the peachy Mancos Mule?
Get ready for four delicious Game Day appetizers! You won't be disappointed …

This recipe was featured by our friends at the Hatch Chile Store, so it's basically got THE seal of approval.
Green Chile Cheeseburger Sliders with melted provolone and Hatch green chiles.  Easy to cook and assemble … they'll be devoured in no time.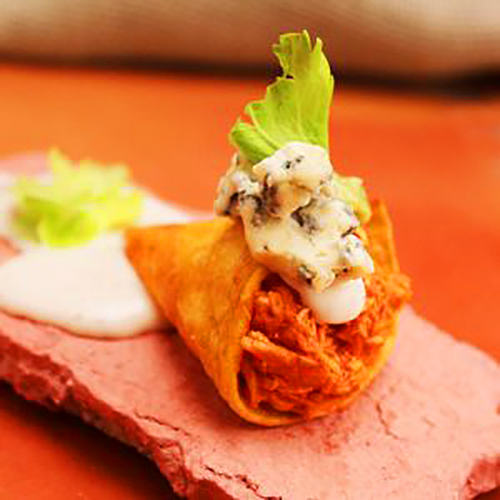 These small bite Buffalo Chicken Cones pack a heap of flavor, with shredded chicken, homemade spicy cayenne Buffalo sauce, bleu cheese, guac and ranch dip on the side.  They're also less messy to handle than wings.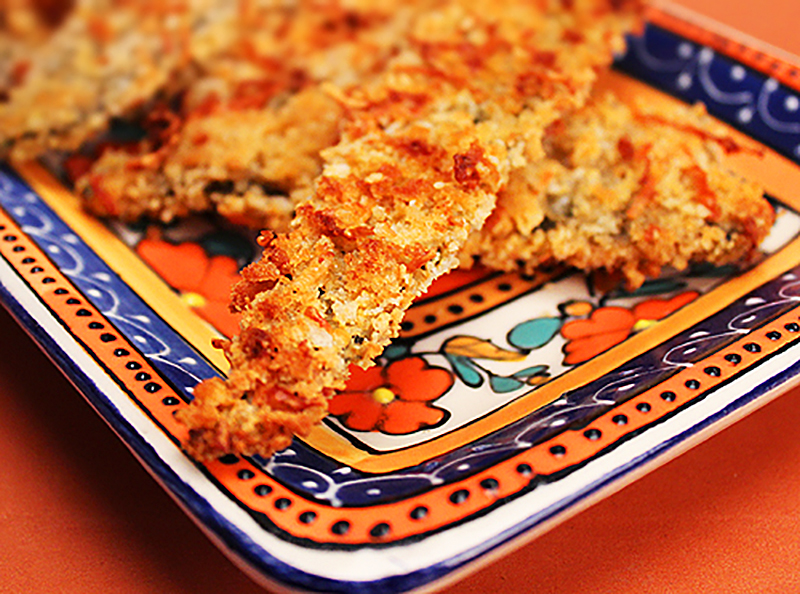 Always a winner, our Crispy Baked Poblano Strips taste fried and the two-ingredient hot sauce dip is an easy peasy pleaser.
Cool down for half time with Gazpacho Shots and Shrimp!
These beef, chicken, veggie and seafood appetizers create the perfect menu for your buffet.
Enjoy the game!
Cheers,
Amy and Mr.D