Celebrating the Southwest — Photo Essay
October 2020
Autumn colors painting the Mancos Valley in gold.
WHAT WE'RE DOING
HOLLYWOOD MEETS MANCOS, COLORADO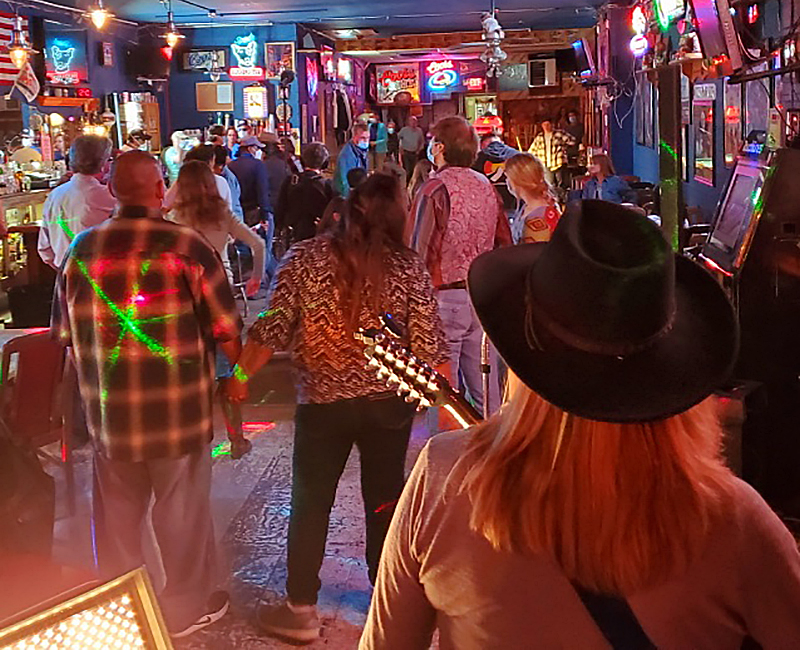 Hollywood Comes to Mancos. Pictured above: filming on location in
Cortez, CO for the TV Pilot "Badwater"- a thriller suspense series.
Mr.D on keyboards with band Flashback performed during the shooting
of a pivotal bar scene. Written by local Cortez author Chuck Greaves.
Directed by Felix Alcala. Locations: Mancos, Cortez, Dolores and
surrounding Montezuma County areas.
OPERA COMES TO MANCOS, CO
Mancos, CO was also the setting and beneficiary for the "THE BLACKSMITH".
A two act comic opera with songs and dialogue in English, set in the American West
of the 1890's. The opera was performed by singing actors and musicians of
Opera Lafayette (an opera company based in Washington, D.C., that produces
French operas from the 17th and 18th centuries.), before being presented
at the Kennedy Center in Washington DC and in New York City.
Pictured above is one of the Mancos performances located on the historic
Reddert Ranch where in the mid-1770s the Dominguez-Escalante expedition
traveled through Mancos – a route that eventually became The Old Spanish Trail.
Enjoying The Last of Autumn
What a beautiful stained glass window this would make.
A breathtaking view of the golden aspens – San Juan Mountains.
The last of fall – stark and beautiful as we say farewell to late October aspens.
Also saying farewell to the last of the delicious Macintosh Apples. More apple crisp, please!
Fire pit cooking on a chilly evening. Roasted chicken and veggie stuffed peppers.
Warming by the fire pit, welcoming the arrival of Winter and colder
evenings. So chilly that it made the flames turn blue!
Kilgore American Indian Art – Owl Pottery. One of Mancos' great downtown art galleries.
Catching a glimpse of a hawk as it quickly soared out of site.
Reflections at Centennial Park in Cortez, CO.
All stop! Geese parade heading to the park for a swim.
Crescent moon peeking behind the ponderosa pines.
There is a saying in Montezuma County – Take three steps in
in any direction and you'll find a trailhead.
Mesa Verde Country
What We're Making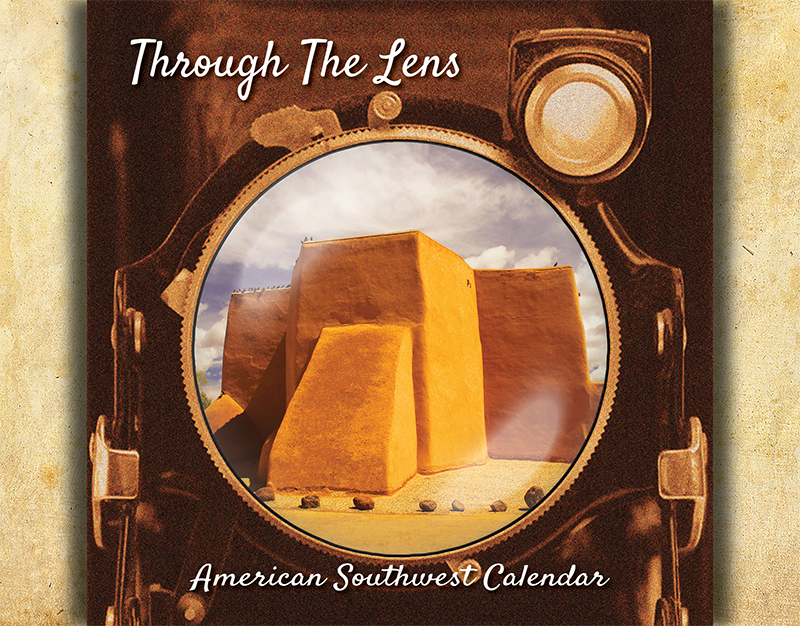 A selection of our travel photography from all over the American Southwest,
we are creating a 2021 calendar that will be available online in early
November. Stay tuned for our notice that will post to the Southwest Discovered
Facebook page and in our next newsletter.
What We're Learning
Amy has been talking non-stop about the next Heritage Inspirations cooking
class with James Beard award winning chef and culinary historian Lois Ellen Frank:
STACKED ENCHILADAS & POSOLE + CHEF Q&A
New Mexico Virtual Culinary Event $45
LIVE Zoom Webinar: November 13, 2020
3:00PM-4:15PM (MST)
Class members will receive a private link to the demo video along
with recipes from the class.
Learn how to make a delicious stacked enchilada with a perfectly seasoned
homemade New Mexican green chile sauce, layered together with
handmade corn tortillas, locally raised organic chicken, and jack cheese.
The enchiladas will be paired with posole, also called hominy corn, a
nixtamalized corn that puffs when cooked. This side dish will be seasoned
with this year's red chile, both in pod and powdered form, completing
the red and green chile combo that New Mexico is so famous for.
Tickets are available for sale on their website
Chef Lois' James Beard Award-Winning Cookbook
Heritage Inspirations Main Website (food and tours)
As ever, we are loving our famous Mancos sunsets. Here, Mother Nature
seems to have switched from her paint brush to palette knife.
Does anyone happen to know what kind of cloud this is? Amazing!
Wishing you Favorite Moments and Happy Discoveries,
Amy and Mr.D