Celebrating the Southwest — Photo Essay
November 2020
Mancos … rolling back in time.
Autumn has changed to brown, with powder snow,
cold winter nights, and the warmth of holidays.
Spring 2020, and our first taste of November snow
that placed a nice white blanket over the ranch.
"I detect carrots in your pockets!"
Glowing crown of the Mesa
20 seconds to sunset … Mesa Verde National Park.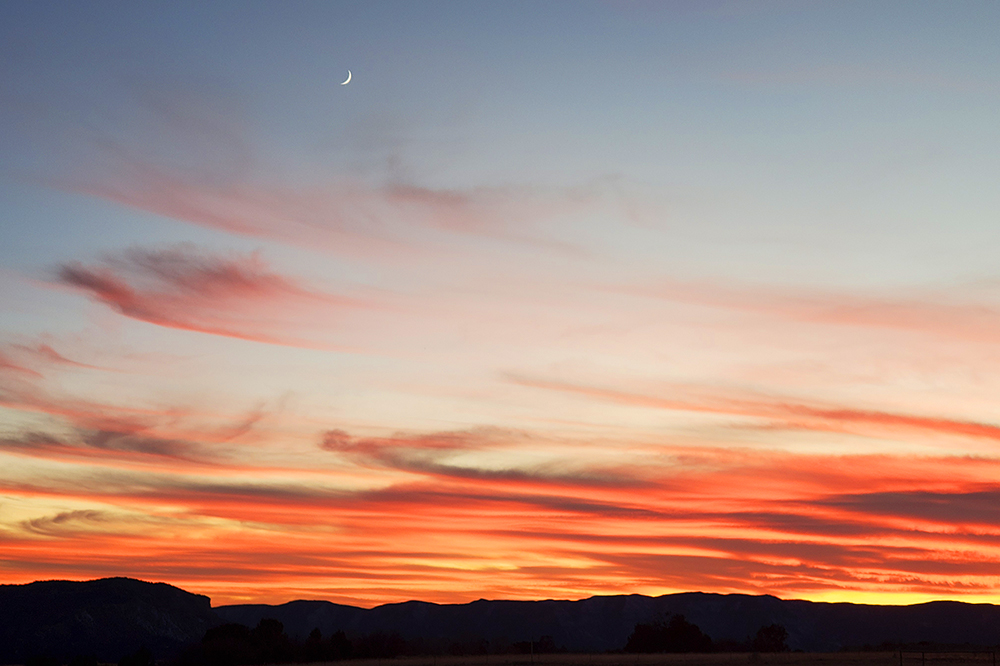 Crescent moon appears over the Mancos Valley.
What We've Been Working On
Kilgore American Indian Art
We had a fantastic time photographing beautiful Native American
rugs, weavings and jewelry at the Kilgore gallery in downtown Mancos.
Marveling at the beautiful intricate work by remarkable artists, and
the history from the 1800's to 1990's passing through our hands.
(above:"Bird Pictorial" 1980)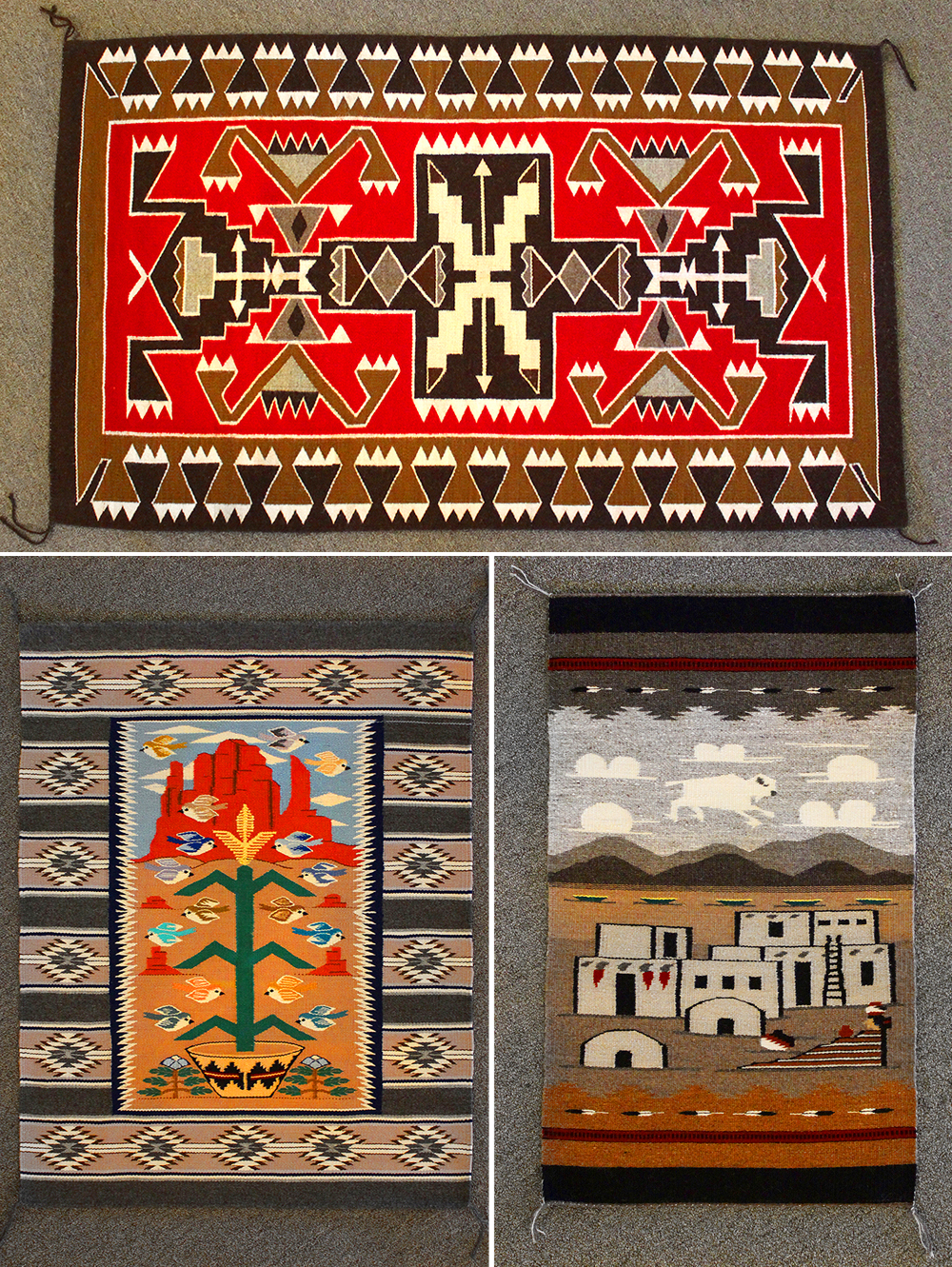 Above top, "Track of The Horned Toad" – Teec
left, "Tree of Life" and right "Call of White Buffalo"
Kilgore American Indian Art
email: [email protected]
Owner Kelly is also an appraiser of authentic
Indian art for the Heard Museum of Phoenix.
What We've Made
We've selected favorite moments and images of our
Southwest travels and created our 2021
"Through The Lens – American Southwest Calendar."
This is the first of our calendar series.
You can flip through the pages here:
American Southwest Calendar 2021
What We Celebrated
This year we made the best of these strange times with
a zoom Thanksgiving lunch with family. Though apart by
many miles we felt right at home, table to table, by setting
up our Tday feasts for an afternoon of laughter and stories.
Aside from missing hugs and kisses in person, afterwards
we felt as though we'd really been together for the holidays.

What We're Learning
Above: cooking class from Nov. – "Enchiladas and Posole!"
with Heritage Inspirations online cooking series. Upcoming
December 11th class will be another stellar adventure in
cooking, and learning about the history of the ingredients
and how they found their way to the American Southwest:
Red Chile Bean Tamales – because it's just not the holidays
without tender, airy handmade tamales – taught by a
James Beard award-winning chef!
Location: Santa Fe, NM – Class sign up: Here

Wishing you Cozy Winter Snuggling and Happy Discoveries,
xo Amy and Mr.D