We have vowed to be forever tourists in our hometown and often reminisce about wonderful trips we have taken from and around Durango. This week, we revisit our breathtaking scenic train ride to Cascade Canyon from January of 2016 on the Durango & Silverton Narrow Gauge Railroad. 
Cascade Canyon is a gorgeous remote spot high up in the San Juan Mountains.  No cafe, no gift shop. Just sparkling snow all around and a big shelter with a roaring fire to sit by and enjoy your packed lunch, while the river runs along snowy banks and the breeze moves through the evergreens.
Here's our 6 minute video filmed from the Glass Ceiling Knight Sky Car …
A few helpful tips:
The Knight Sky car has an enclosed glass roof and outside standing deck — great for photography.  Also, it can get chilly as you chug chug chug up through the mountains and the glass top creates a greenhouse, keeping it nice and warm inside.  It's a first class car with a host to tell stories, offer facts, beverages, and point out photo opportunities (sit on the right side, better views and lighting).
The Knight Sky is for passengers 21 and older.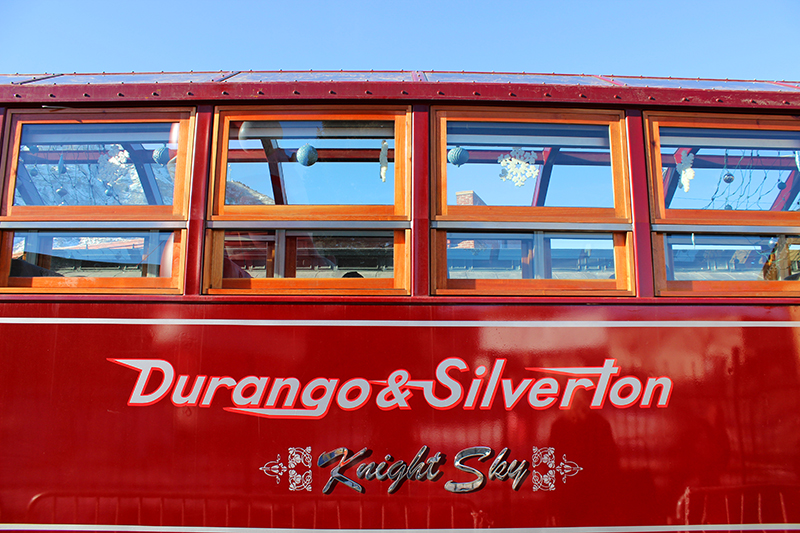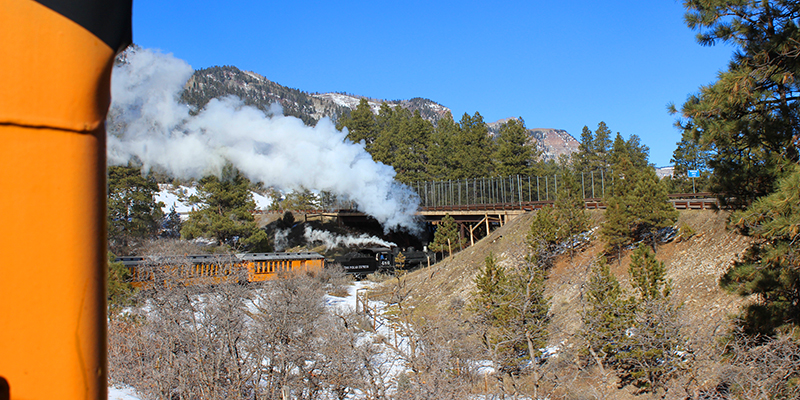 It's a two hour ride up, a forty-five minute stay in Cascade, then another two hours back to the depot.  You'll be back in town by 3 p.m. for some downtown sight seeing and dinner.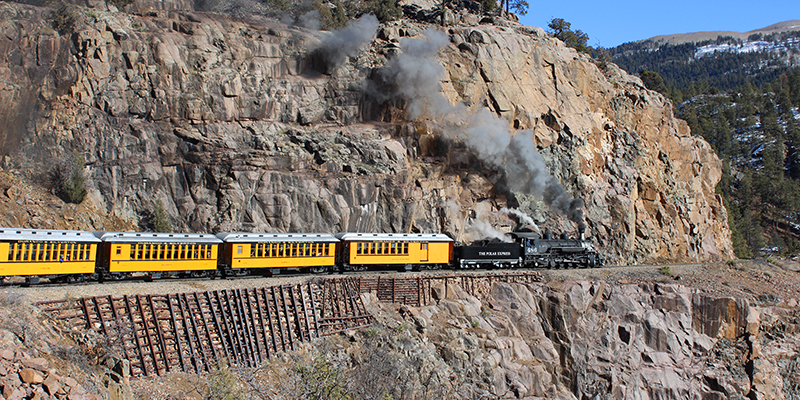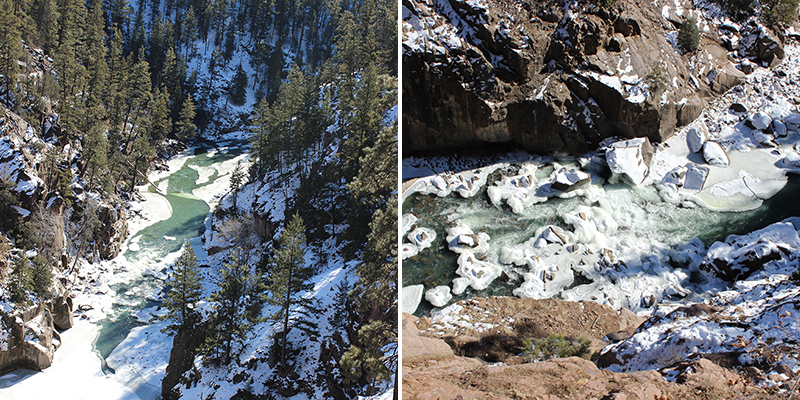 Bring a blanket to sit on or cover up with while you dine in the shelter, or on one of the picnic benches along the river.  (Thanks for that tip, Dollie our friend :- )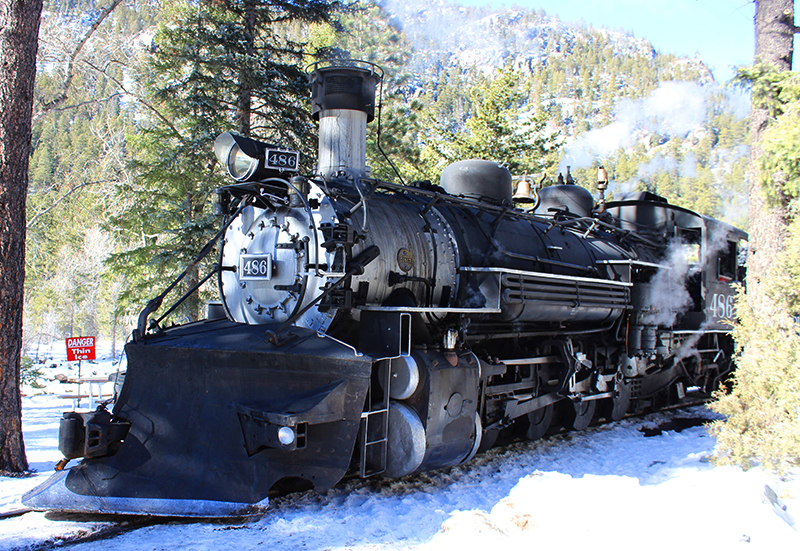 Unless you plan to stay on the train throughout, dress like you're going on a snowy winter walk.
They offer catered meals you can order ahead, or you can bring your own lunch.  There is also a concession car.  We packed sandwiches, pasta salad, homemade salsa, chips, nuts and fruit.
The train normally runs all the way to Silverton, Colorado during spring through fall.  During the winter, due to snow on the tracks and possible avalanche conditions further north, they take you half way up to Cascade Canyon… it's truly magical.
Wishing you Happy Discoveries!
Amy and Mr.D
For another scenic ride, see our article on the Durango to Silverton round trip.