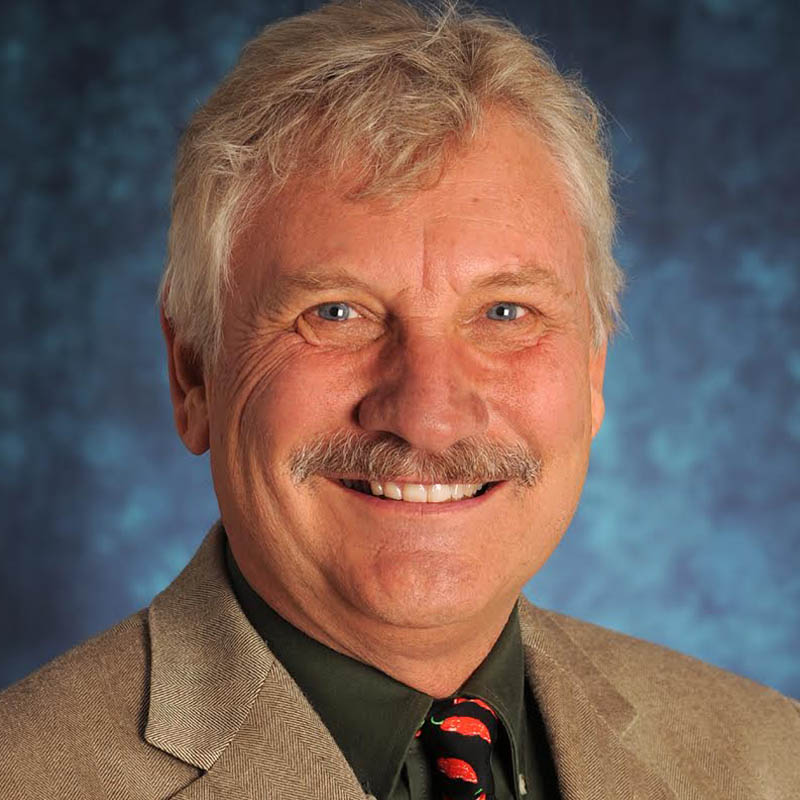 The Chile Pepper Institute, located in Las Cruces, New Mexico, is the world's foremost research-based resource on all things chile pepper.  We are delighted to welcome founder and director, Dr. Bosland, as our Q&A Guest this week.  Recognized globally as one of the leading experts on chiles, he has written more than 100 papers on the genetics and breeding of chile peppers and has been awarded numerous honors.  He also devotes his time to teaching with an emphasis on international graduate education. (You can read his bio here.)
We are pleased to introduce the ultimate 'Chile Man,' Dr. Paul Bosland …
SWD GUEST Q&A
SWD: Are you originally from the Southwest?  If not, what brought you to the area?
Dr. Bosland: I am originally from San Diego, CA. When I finished my Ph.D. at Univ. of Wisconsin-Madison, I accepted the position as chile pepper breeder at NMSU (New Mexico State University). My wife, Judy, is a native New Mexican.  This gave us a chance to be close to family.
SWD: Soft Tacos or Crunchy?
Dr. Bosland: I prefer crunchy. Leave the soft tortilla for a burrito.
SWD: What is your favorite adventure or getaway in the Southwest?
Dr. Bosland: Going to Albuquerque or Sante Fe, NM and enjoying the food at the wonderful restaurants.
SWD:  What is your favorite Southwestern National Park?
Dr. Bosland: Carlsbad Caverns.  The majestic cavern is a wonder to behold.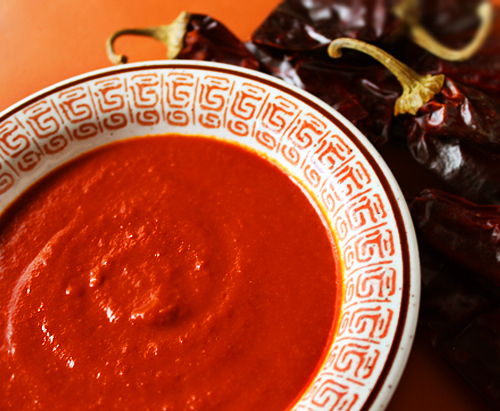 SWD: Red or Green (or Christmas)?
Dr. Bosland: My favorite is Red, but Christmas runs a close second. If I have not eaten at the restaurant before I will order Christmas to taste both sauces. However, I like the subtle flavor notes in a red sauce best.
SWD: What is the most satisfying aspect of what you do?
Dr. Bosland: Working with students, both undergraduate and graduate. The satisfaction that comes from changing people's lives. An education improves their future. Being a research professor, the opportunity to teach about science is very rewarding. I never really do the same thing each day, the environment is dynamic and new discoveries are always occurring. Students are always asking interesting and different questions.
SWD: What is the most challenging aspect of what you do?
Dr. Bosland: The weather. Chile peppers are sensitive plants.  They do not like it too hot or too cold. Also, thunderstorms and hail storms can play havoc with trying to grow chile peppers.
SWD:  Corn or flour tortillas?
Dr. Bosland: Depends on the dish. Corn tortillas with flautas, taquitos, and enchiladas. Flour tortillas as the "bread" with posole, and to make a burrito.
SWD: Do you cook?  What do you love to make?
Dr. Bosland: I do cook and I love to make dishes using different types of chile peppers. They give me an opportunity to make authentic ethnic cuisine from all over the world, for example ceviche, goulash, gumbo, piri piri chicken, arrabbiata sauce, jerk pork, etc.
SWD: What do you absolutely refuse to eat?
Dr. Bosland: Liver!
SWD:  This may have just been answered, but … What are your thoughts on menudo (and no, we don't mean the boy band)?
Dr. Bosland: Menudo is not one of my favorite dishes. Can eat it, if served it. However, I prefer being served posole.
SWD:  If you hypothetically moved away from the Southwest, what would you ask people to send to you in a care package?  What would you miss the most about the Southwest?
Dr. Bosland: Chile peppers!
SWD:  Is there a Southwest destination you've been wanting to visit?
Dr. Bosland: Chaco Canyon ruins. The ruins are a reminder of the sophisticated and organized culture that existed in pre-Columbian America. It is interesting to note that to this day, we are not sure if they used chile peppers.
SWD:  Do you have a mantra?
Dr. Bosland: "All the best is NuMex." I am often asked about the Hatch chile variety, and I have to tell people there is not a Hatch cultivar, however cultivars bred at New Mexico State University carry the moniker, "NuMex", so any cultivar that is NuMex is going to be tasty.
###
Chile Pepper Institute website
Shop and seeds
If you liked this article, you may also be interested in …
SWD Guest Q&A with a Curator of Native American Art
SWD Guest Q&A with a Master Ceramist and Southwestern Clay Jewelry Designer
SWD Guest Q&A with a Sincerely Far Out Photographer
SWD Guest Q&A with a Vanishing America Photographer from Santa Fe, NM