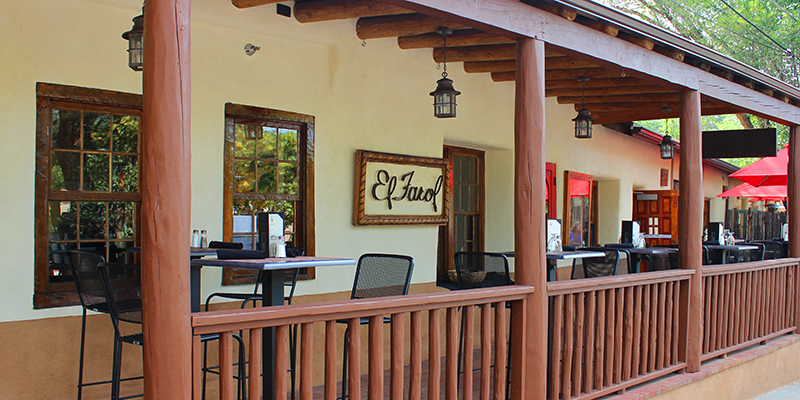 When we hear that an iconic venue is going into a remodel under new ownership, particularly when it's the oldest bar / restaurant in the city that dates back to the late 1700's, we hope and hold our breath that the integrity of the place and it's rich history is maintained.  Or we may mutter under our breaths, "Oh sweet angels of historic adobes don't let them modernize it out of recognition."
This past June we walked by for lunch to find it closed, with construction workers hammering and buzz saws whirring, and have talked about it since with the personal concern you might feel for your childhood home or your grandparent's house in the hands of new owners.

To all of you who know and love Santa Fe's El Farol of Canyon Road (including celebrity guests Oprah Winfrey, Robert Redford, Willie Nelson, Juan Gabriel, and Liam Neeson to name a few) … we can all breathe a collective sigh of relief.  Last week they re-opened and we were lucky enough to step through the doors to find it in good hands, by people who know it well and love it dearly, with a beautiful and thoughtful fresh look.
New owners Richard Freedman (also owner of nearby Teahouse – another must-do-see-and-taste of Canyon Road!) and longtime El Farol manager Freda Scott have taken great care to preserve and improve this treasure.  Construction supervised by Freda's husband Max (pictured with Freda above) has brightened up the walls with smooth cream plaster while protecting the original murals by renowned artist Alfred Morang.
Clean lines of barn doors opening to several dining areas, a long row of tufted leather seating in the bar area, interior lighting design, neutral palate, and carefully appointed accessorizing opens each room up to a casual minimalist elegance while allowing the artwork and murals to pop.  The original bar of the cantina (once described by the New York Times as "one of the best bars on earth!") still stands.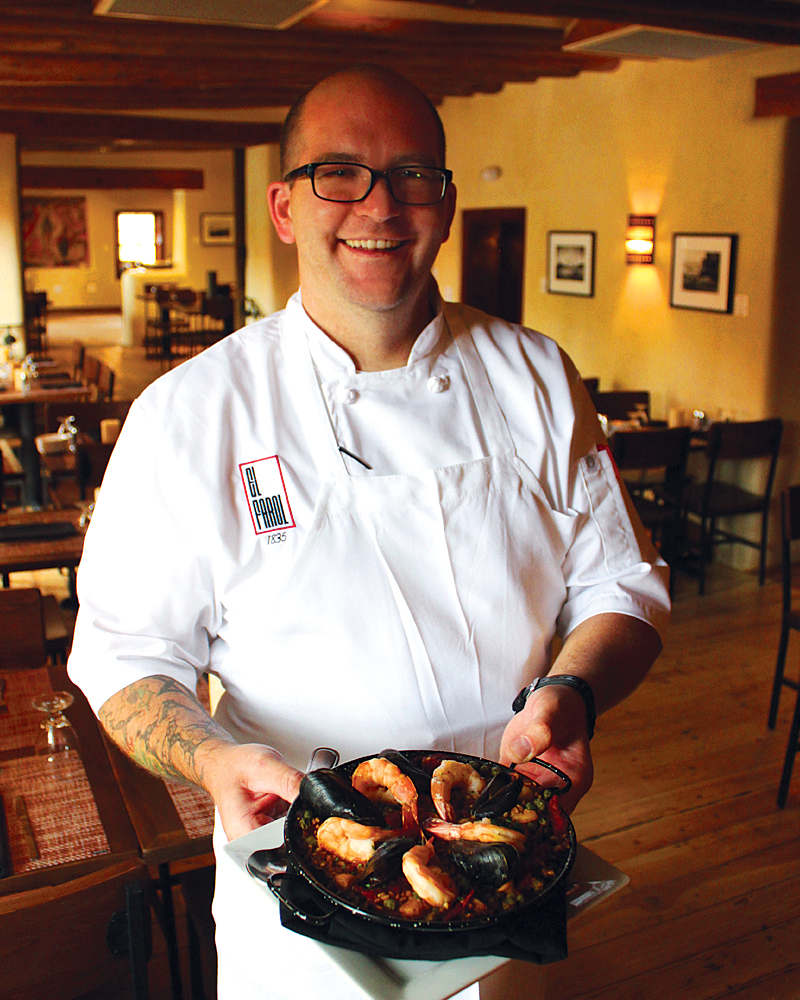 And now, a bit about the food!
We shared the above pictured Paella El Farol (presented by head Chef Shane Alexander) from the bountiful Spanish tapas menu offering Wild Shrimp with chili flakes, Ceviche, Flash Fried Avocado, 18 Month Cured Serrano Ham, Chorizo Y Pollo, Lamb with figs, Ribeye and Filet Mignon main dishes … so many small plates … have a peek here.  And the Paella?  Allow 30 – 40 minutes to prepare, it is well worth the wait and once you've tried it you'll be counting the moments to your next date with this dish of shrimp, scallops, squid, chorizo, mussels, sofrito, peppers, safron and rice Calasparra.  The peppers and seasoning don't overwhelm the delicate seafood, the rice has a nice bite to it, and while everything blends together you can taste each individual ingredient.
Would we go so far as to say it's the best we've had this side of the Mississippi?  Yes, we would!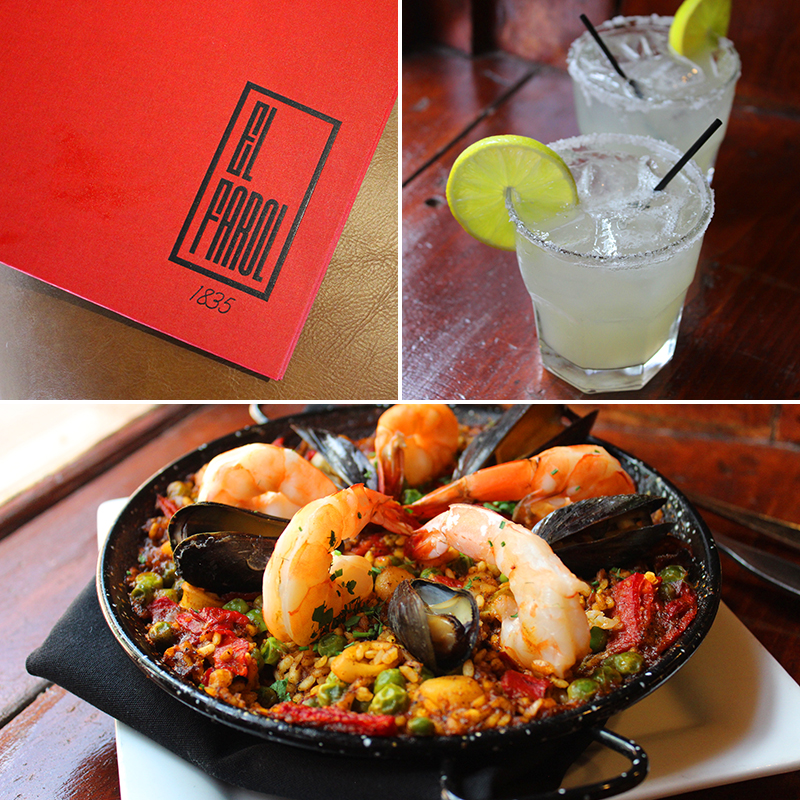 We can't imagine dining at El Farol without ordering a margarita, and their drink menu does not disappoint with fresh citrus, Silver Coin tequila, the Flamenco with pomegranate, Mexican Flower with Blue Agave tequila and elderflower and many more delicious thirst quenching cocktails.
A special place that we are always sure to suggest to visitors new to Santa Fe who desire great food in an historic setting, situated along a famous road of galleries, a place where locals frequent, and the tradition of flamenco dancers and musical shows is carried on.  We are so grateful to the new owners for elevating this jewel of The City Different while upholding it's original charm.
Buen Provecho!
Amy & Mr.D
If you liked this you may also like …
Oldest House in Santa Fe, and the Oldest Church in the continental U.S.