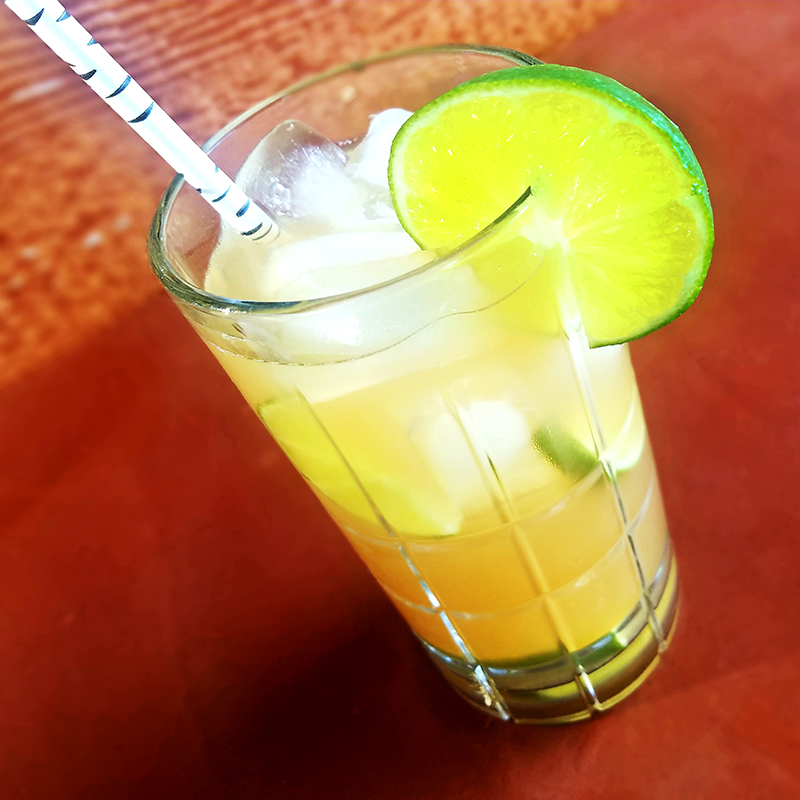 Whew!  Temperatures in the Sonoran Desert are upwards of 105!  Days like this call for chilled foods and iced drinks, so this week we're sharing our favorite Southwest version of the Long Island Iced Tea.  If you're familiar with this adult beverage, there's no tea in it and it packs a thirst quenching buzz-o-rama punch with 3 types of liquor masked by fresh citrus and Mexican CocaCola to give it the appearance of iced tea.  Give it a try, and here's a good tip — a little goes a long way so sip responsibly.  Another tip — don't squat with your spurs on.
SONORAN ICED TEA PARTY PITCHER
Makes: 10- 12 Tall Drinks.  In a large pitcher, combine …
1/2 cup Silver Tequila
1/2 cup White Rum
1/2 cup Vodka
1/2 cup Triple Sec
1/2 cup Simple Syrup
1/3 cup fresh lemon juice
1/3 cup fresh lime juice
1 1/2 cups Mexican CocaCola to top it off
Serve over lots of ice in tall glasses.
Garnish with lime or lemon wedges.  Cheers!