For years people have remarked, "You haven't stayed at the Rochester? Oh, it's the cutest boutique hotel!" We've been to events and toured this 1890s two-story gem, but only recently did we spend two delightful nights that inspired a series of questions as to "What makes it so special?"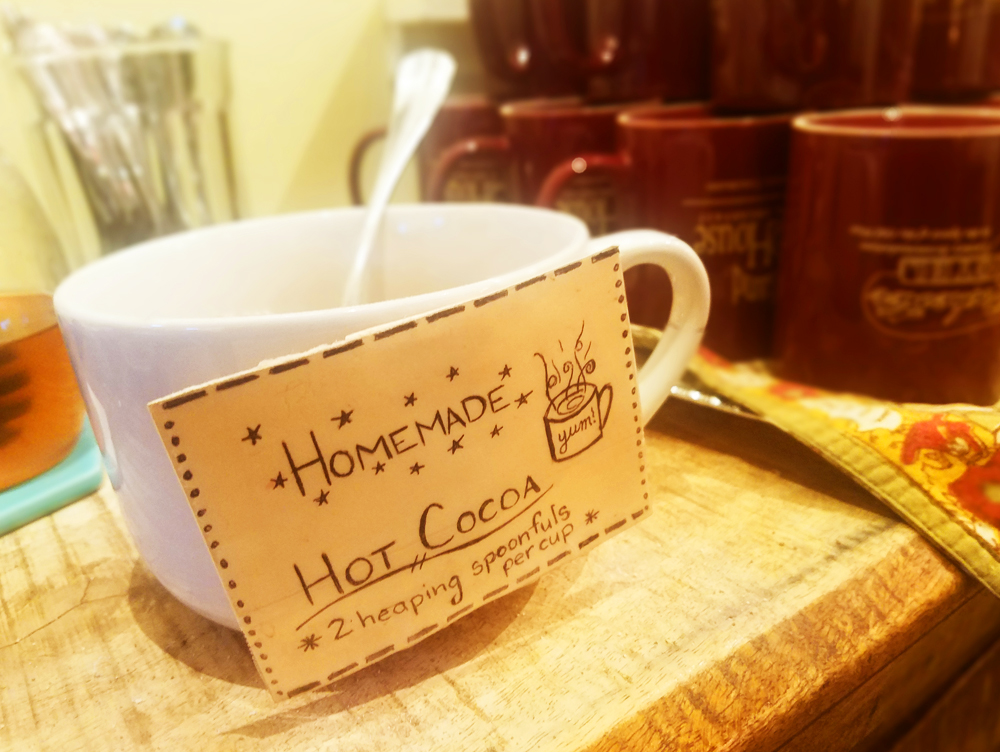 After a long drive, isn't it marvelous to find that it's located between bustling Main Avenue and the boulevard of 3rd, on the more quiet and no less charming 2nd Avenue?
Is there anything more welcoming than to be greeted by a friendly staff offering cookies, teas and homemade cocoa, inviting you to "make yourself at home" and "it's perfectly acceptable to wear your jammies at breakfast"?
Hmmm, what if you don't wear jammies? 😀
With movie posters framed in marque lights lining the walls, each corresponding to rooms named after westerns filmed in and around Durango, doesn't it make sense that this area was once the Hollywood of the Rockies?
Can't you just hear the jingle jangle jingle of spurs down the long hallways?

When was the last time you checked into a hotel and your room was larger than it appeared online?  (double queen room No.208 — jackpot!)
Did someone just say "squeeeeeee!!" when she discovered the Beekind lotions and luxury bath products in the bathroom?
Ring ring … Hello front desk?  Could you please send someone up to help me get my wife off of the ceiling?  She's floating in spa mode, if you know what I mean?

Could the Rochester be any more conveniently situated — in walking distance to the downtown restaurant, galley and shopping scene?
Getting a little hungry around dinner time but can't decide where to go?  How about a little tapas and wine across the street at Eno while you plan your feastivities? (FYI – the Rochester has a full bar by request)
Is it true that the life-sized train set of Durango has more restaurants per capita than San Francisco? (yep)
Is this the cutest western downtown ever? (yippie ki yay yes)
What's new at the Toh-Atin?
Oooooo what's that smell? … something cooking at Rocky Mountain Chocolate Factory?
Hows about moseying over to the Palace patio to watch the afternoon trains come in?
What's the martini of the day at Ken and Sue's?
What's playing at the Gaslight?
Any art openings?
Want to speakeasy like Daisy Buchanan and Jay Gatsby?  Secret password, please?  (check their instagram page)

The next morning … asking ourselves do we really need to set an alarm clock when the dreamy yummy aroma of breakfast comes wafting up the stairs around 6:30 am? (call us anything you want, but don't call us late for breakfast here!)
Slept like we'd achieved the impossible dream … but wait, no ghost sightings?  Did the alleged spirits have the night off?
Isn't it a great sign to ask about the gourmet breakfast and learn that the Chef is celebrating 20 years working at the Rochester? Could she be any more darling to greet us with a good morning hug?
When is the last time we described scrambled eggs as satin-y?  (pictured above is the Southwest Scramble with cheddar, black beans, green chile, salsa and corn tortillas)
How fun is it to sit in the breakfast area and listen to all of the guests making their plans for the day?
Can we imagine staying here and not having the daily scramble, house made granola or raspberry bread? (no way!)

Is there a more romantic way to spend the evening than walking hand-in-hand in the Rochester's Secret Garden and finding a bench for some good ol' fashioned smooching?
Does everyone else feel the shift from Main Avenue to tranquility as they they walk through the garden gate?
Was that the faint sound of the steam train whistle, or alert to all faeries to take charge of the garden?  That's how they keep the place so enchanting, right?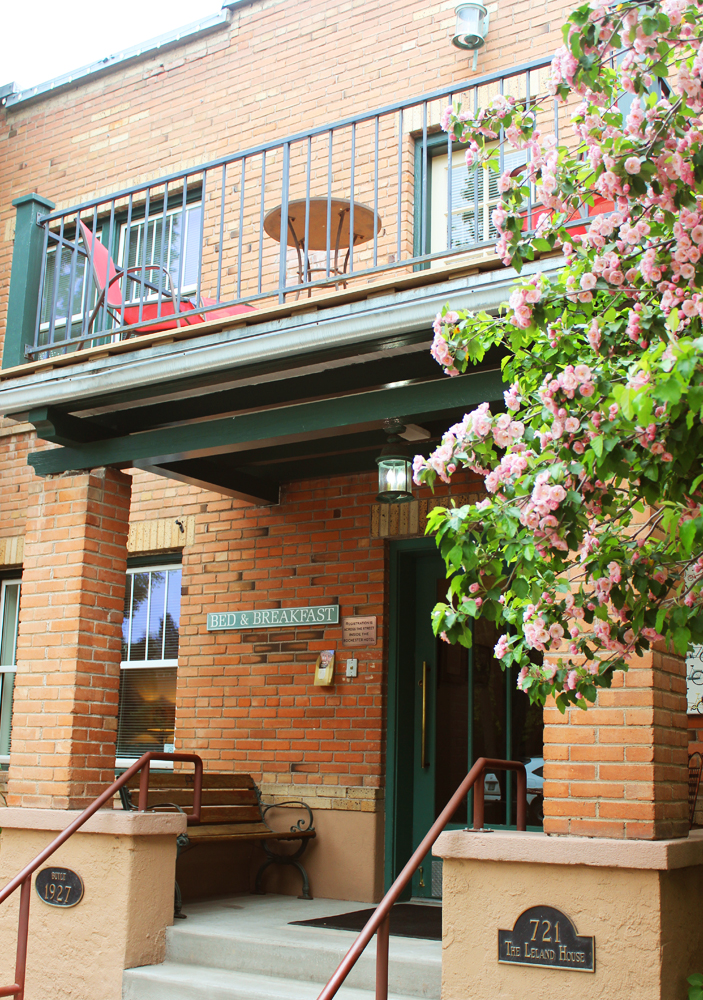 What's that significant looking building across the street?  The Leland House? (also a part of the Rochester)
With ten rooms themed after historic local figures, are we getting a glimpse of the town's old west in another unique landmark?  (youbetcha)
Countless historic photos along the hallways and in each room … are we correct in calling this a hotel / museum? (affirmative)
If hospitality is an art, then isn't it fair to say that the Rochester is a masterpiece?  (undeniably!)
Wishing you all happy discoveries!
Amy & Mr.D