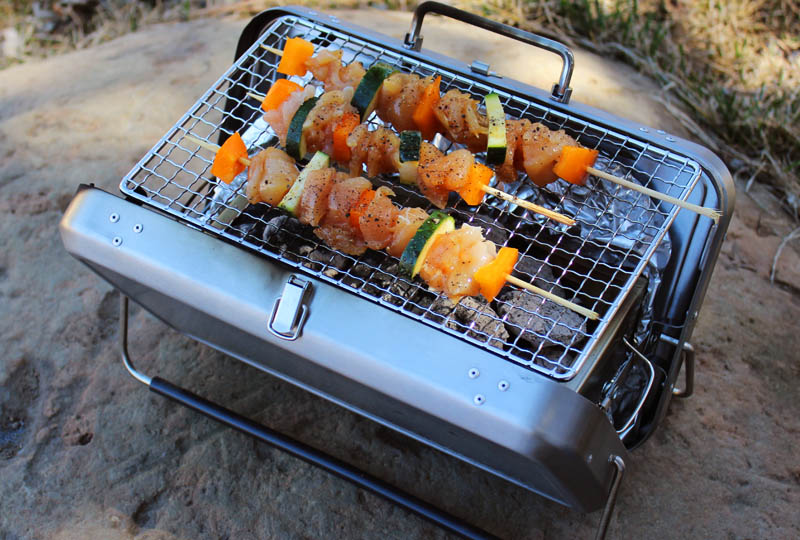 Our recent article "Have Suitcase … Will Bar-B-Que!" introducing our new Suitcase Grill received such a positive response, we're offering it as our Spring Giveaway!
We love it's petit size for it's portability and versatility.  Unfold, follow the simple instructions and you've got big charcoal grilled flavor from a genius compact design that fits in a backpack. It's also great for hiking and camping trips.
Made from high-grade stainless steel, with adjustable charcoal tray ash catcher for less mess, and it stays hot for at least 45 minutes to an hour of grilling.
Dimensions when open: 12.37 inches high, 6.5 inches wide, by 3.37 inches deep
Approx value $67. USD
GOOD LUCK!!
Amy and Mr.D