"Once you fall in love with the outdoors and our beautiful wild lands, you yearn to protect it."  This is her answer as to how she came to devote her life to conservation and environmental initiatives. Her mother loved discovering nature with the kids,  and then she discovered a profound connection to Mother Earth through backpacking and camping, first with her siblings.  This led her to graduate studies in Renewable Natural Resources at the University of Arizona.  Today she is Executive Director of Durango's Great Old Broads for Wilderness, a national organization of feisty, outdoorsy, fun loving women who assert "Wherever there are wilderness concerns, you'll find Broads jumping into the fray."  (Have a look at their website for their story, and how they came upon the name.)  These broads document damaged landscapes, travel for stewardship projects on public lands, educate people to "Show Their Love For Mother Earth," legally protest and speak out against the industrialization of our wild lands and threatened areas, and take to the courts on issues like the recent reduction of National Monuments.  This week's SWD guest not only embraces the Southwest, she takes action every day to preserve it. We are pleased to introduce Shelley Silbert …
SWD GUEST Q&A
Celebrating intriguing people who embrace their southwestern lifestyles.
The questions are always the same.  The answers are always unique.
SWD:  Are you originally from the Southwest?  If not what brought you here?
Shelley: I grew up in Nashville, and fell in love with the Southwest when I came to Arizona for a senior college project in Guadalupe, a Pascua Yaqui community. I later moved to Tucson for graduate school to earn my Master's in renewable natural resources. Following a few years of rural development work in Mexico, I spent over twenty years in Flagstaff and raised my son while working for the Nature Conservancy and then Northern Arizona University. Durango became home six years ago.
SWD:  Soft tacos or crunchy? 
Shelley: I'm a soft taco kind of gal.  I had the good fortune of living for three months in a tortilleria run by a wonderful woman in a small town in Mexico. After eating tortillas fresh off the press every day and stuffing them with all kinds of great food, it just became second nature.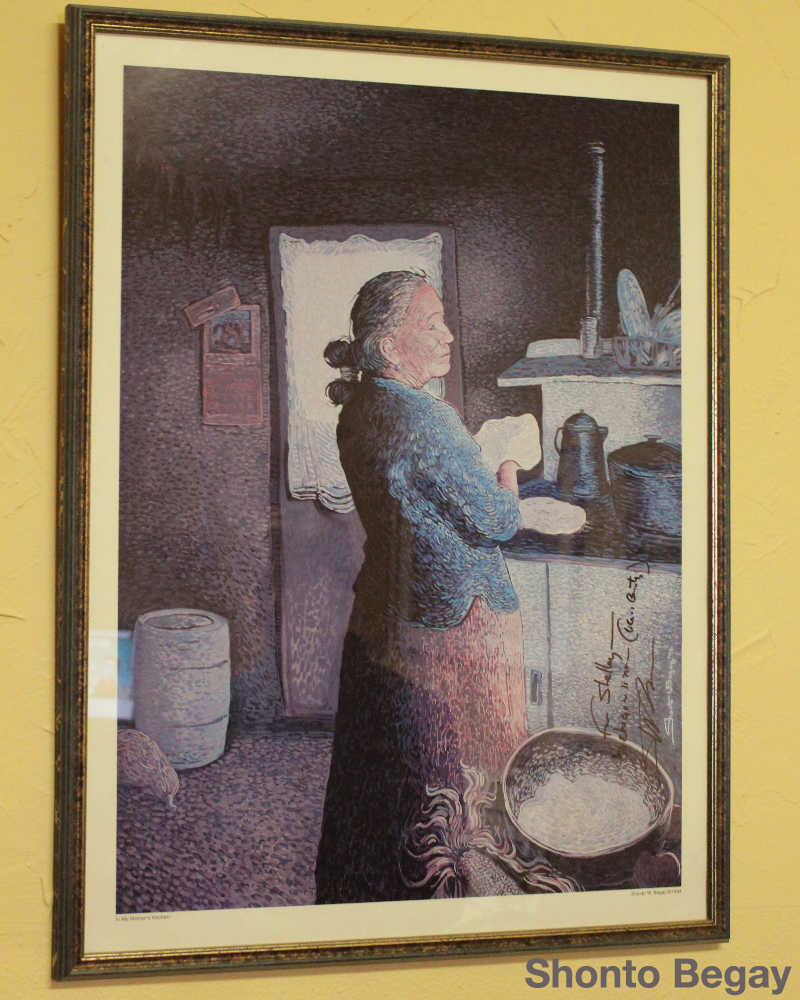 SWD:  What are your favorite adventures or getaways in the Southwest?
Shelley: There is nothing I love more than exploring our spectacular public lands, preferably venturing off with everything needed in my backpack. We are blessed on the Colorado Plateau to have such diverse and beautiful national monuments, national parks, national forests, and BLM lands that are open to everyone. They are a gift and it's important that we protect them.
SWD:  What is your favorite margarita? 
Shelley: A tamarind chile margarita, with salt, on the rocks. I love the one at Pura Vida Café at Vallecito Lake.
SWD: What is your favorite Southwestern National Park?
Shelley: That is an impossible question! I love them all—and have taken such fantastic backpacking trips in
the Grand Canyon, Canyonlands, Zion, and Capitol Reef. I hate to limit it to national parks, because we have so many beautiful national monuments—Bears Ears is my favorite overall. My first backpack there was in Grand Gulch in 1992, and more recently, I've gone on several trips with Great Old Broads. I love to explore the region's rich archaeology, unique geology, and scenic beauty. You can see—and feel—why it is sacred to so many tribes. I was elated when it was finally designated a national monument in 2016 after years of work by local tribes, Utah residents, and so many others like Great Old Broads. I'm enraged that the current administration reduced the monument by 85%! Our organization is challenging that in the courts and we hope to restore its lawful protection.
SWD:  Red or Green (or Christmas?)  (Remember folks, the questions are always the same and in the same order ….)
Shelley: I'm a conservationist, so I have to go with green! But really, it depends on the chiles. I usually can't decide and go for Navidad style.
SWD:  What is the most satisfying aspect of what you do?
Shelley: The laughter, joy, and camaraderie we feel when working on stewardship projects on public lands and the gratification of empowering women to become skilled advocates who strive to preserve these incomparable places. I've found such wonderful friends through Great Old Broads. It's quite a community of funny, feisty, and phenomenally committed people!
SWD:  What is the most challenging aspect of what you do?
Shelley: This past year has been the most challenging, because it seems like each week the gains we've made for conservation, wildlife, and public lands have been stripped away—with little to no public input and against the will of the vast majority of the American people. It breaks my heart to see our government paving the way for the fossil fuel industry to industrialize America's public lands with roads, well pads, drill rigs, compressor stations, and even by expanding coal mines. Meanwhile, they remove protections for public health, wildlife habitat, clean air and water, and block renewable technologies that would create local jobs. This is frightening, because the impacts of climate change become more apparent each day: extreme weather events, erratic temperatures, drought, fires, and melting of sea ice. If we care about a healthy environment and the very home on which we depend for survival, we can't stick our heads in the sand. We must work harder than ever, right now, to ensure the future.
SWD:  Corn or flour tortillas?  
Shelley: Usually corn, but if I can find a hand-made flour tortilla, I can't resist.
SWD:  What do you absolutely refuse to eat?  Any particular reason?
Shelley: I was never a big fan of shrimp, but I just won't eat shrimp anymore because of the environmental impacts of shrimp production.
SWD:  This may have just been answered, but … What are your thoughts on menudo (and no, we don't mean the boy band?)
Shelley: Menudo para el crudo! (Menudo for hangovers!) I'll admit, not my favorite.
SWD:  Do you cook?  What are some favorite dishes you like to make?
Shelley: Vegetarian posole in the winter. I love to make mango, avocado, and jicama salsa with cilantro in the summer.  My favorite fall dish is roasted butternut squash with red grapes, pinyon nuts, and sage. And flourless chocolate chile cake for birthdays.
SWD:  If you hypothetically moved away from the Southwest, what would you ask people to send to you in a care package?  What would you miss the most about the Southwest?
Shelley: So many things! Kalamata olive bread from Durango's Bread Bakery, Chimayo red chile powder, and roasted green chiles would top the list.  But above all, I would miss the expansive vistas, dark night skies, canyons and mountains — and all of our spectacular public lands that are so significant to the diverse cultures of the southwest.
SWD:  Where is your favorite Green Chile Cheeseburger?
Shelley:  Honestly, I'm not a big burger eater.
SWD:  Is there a place outside of the Southwest you would like to visit?  Some intriguing spot around the world?
Shelley: I have a hankering to see flamingos in the Bolivian Altiplano, spectacled bears in the Andes, and tapirs in the Amazon –— and further explore the beauty and culture of South America. Also, a Great Old Bro recently told me that the Dolomites top his list of favorite places on Earth, after the Colorado Plateau. That intrigues me, because he and his wife have traveled to more remote places than anyone I know.
SWD:  Is there a Southwestern destination you've been wanting to visit?
Shelley: : There are so many places I want to explore, especially in Bears Ears and Grand Staircase-Escalante: the Wahweap Hoodoos, the Cockscomb, Fish and Owl Canyons, more time in Dark Canyon and the Grand Gulch area. Ironically, all of these places have one thing in common –— they've all been cut out of our national monuments!
SWD:  Do you have a mantra?
Shelley:  It's a bit more of a short poem, by Daniel Ladinsky, inspired by the Sufi poet Hafiz: "Even after all this time the sun never says to the earth, "You owe me." Look what happens with a love like that. It lights the whole sky."
###
Great Old Broads – Trump's Monumental Mistakes
Painting from Shelley's office by Shonto Begay
For more beautiful sites from the Southwest, please check out these posts:
The Wolfman Petroglyph Panel Hike, Bluff, Utah
Chaco Canyon – The Ancient Center of the Ancestral Puebloans