Obsessed with everything chiles, it's entertaining to take a variety of them and rework them into famous artworks and movie posters.
This week's Chiles Meet The Movies believes that "The best way to spread Christmas Cheer, is singing loud for all to hear."  Elf Chile …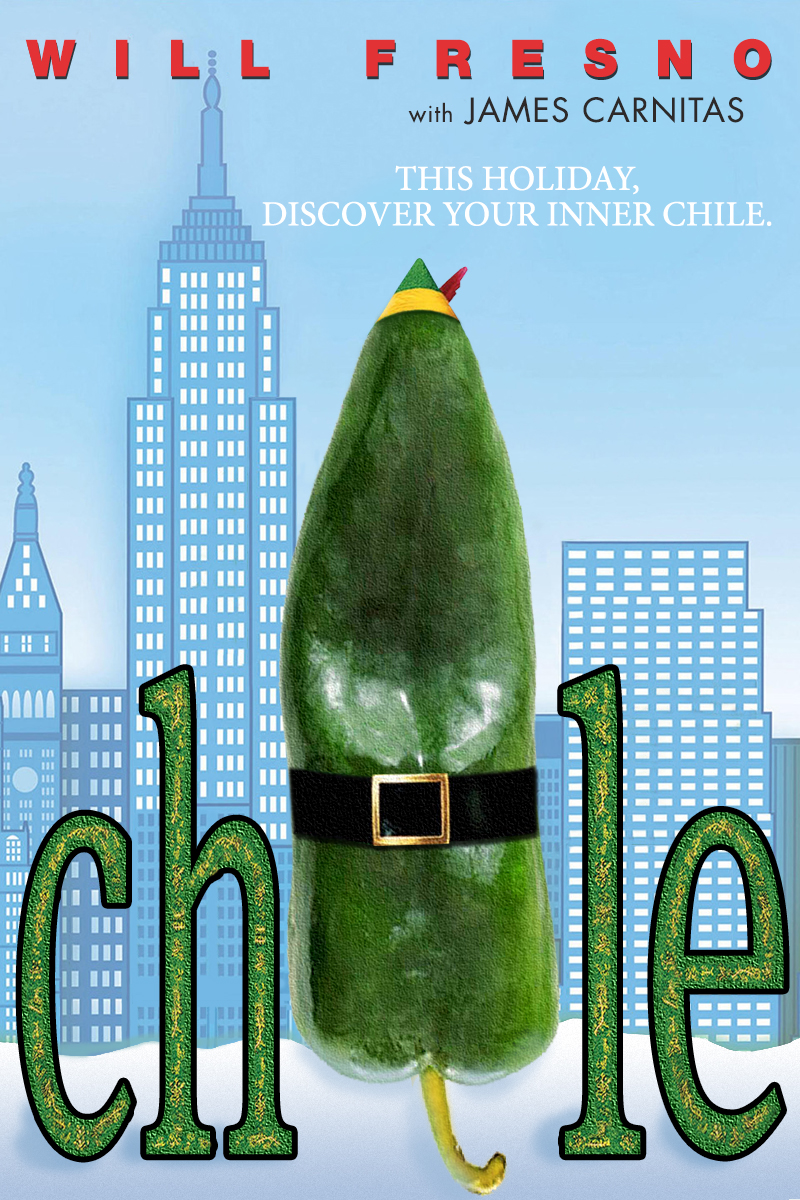 Monday Chile Art has been running on the SWD  Facebook page for almost a year now.  Check in every Monday for more here at Southwest Discovered.
If you have suggestions for future Chiles Meet The Movies, leave them in the comments below. We'd love to hear them!
If you liked this, you may also like:  The Best of Chiles Meet the Masters — So Far
–Mr.D
Original Movie Poster