People who know her have a saying — "Do you speak "Patti?" — meaning that if you understand her outlook on life, her authentic love of people, all living things, and unselfish manner of leading each day with heart and humor … then you're most likely of the same mindset.  Chair of the Eastern New Mexico University Communication Department, she finds great fulfillment in working with her students and watching them grow.  The Fort Knox of animal rescue, she and husband Wayne Head have saved, fostered and found homes for hundreds of animals in the eastern New Mexico region, and the occasional cow that wanders onto their property.  At this very moment she's either rescuing a pup, planning her next lesson or sermon as a lay Pastor, creating an amazing pie, cake or pastry in her home kitchen, or sitting on her couch with Wayne and many furry creatures to watch cooking shows.  We are pleased to introduce, Patti Dobson …

SWD GUEST Q&A
SWD: Are you originally from the Southwest?  If not, what brought you to the area?
Patti: I'm originally from Rhode Island (miss the ocean!). We arrived in New Mexico courtesy of my dad, who was stationed at Cannon AFB.
SWD: Soft Tacos or Crunchy?
Patti: You had me at tacos! Really, is there a bad taco? I've actually wrapped a flour tortilla around a crunchy taco to keep the deliciousness from falling out.
SWD: What is your favorite adventure or getaway in the Southwest?
Patti: I love any adventure. Some of my favorites are hiking in Cloudcroft and different places in Colorado. We took our niece and nephew (Abigail and Jacob) hiking around Hesperus and Durango. It was fun to see things through their eyes.
SWD:  What is your favorite Southwestern National Park?
Patti: There are so many. But, I love Rocky Mountain National Park. We climbed above the alpine during our honeymoon. That was incredible. One of my favorite places on earth is Estes Park. Truly one of the most beautiful places I've been able to visit.
SWD: Red or Green (or Christmas)?
Patti: Oh, green!
SWD: What is the most satisfying aspect of what you do?
Patti: Working with students. I love that moment when they realize they've got it – that lightbulb moment. It's so exciting to me when students find their own voice.
SWD: What is the most challenging aspect of what you do?
Patti: Paperwork!
SWD:  Corn or flour tortillas?
Patti: Flour. I'll make an exception for a crunchy taco wrapped in a flour tortilla.
SWD: Do you cook?  What do you love to make?
Patti: I love to cook although I think I'm a much better baker. I love puttering around the kitchen. There's something so therapeutic about whipping up brownies, cookies, pies, cakes … since there are only two of us in the house, most of what is baked goes to 'good homes.' I like to play with ingredients; I'm a mad scientist baker.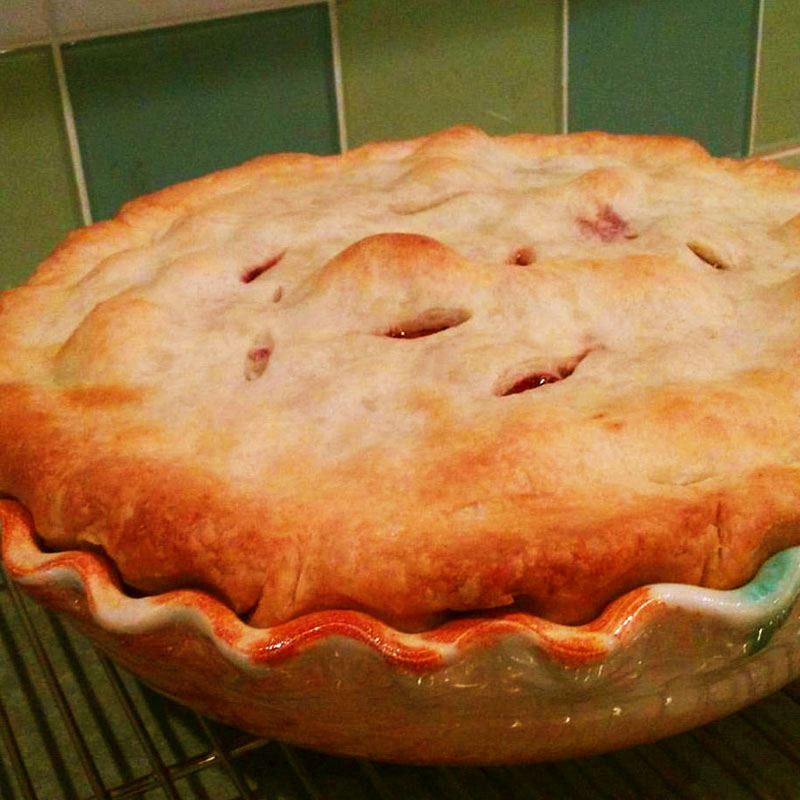 SWD: What do you absolutely refuse to eat?
Patti: I'm not a fan of beets at all.
SWD:  This may have just been answered, but … What are your thoughts on menudo (and no, we don't mean the boy band)?
Patti: This is unchartered territory for me – I've never tried it.
SWD:  If you hypothetically moved away from the Southwest, what would you ask people to send to you in a care package?  What would you miss the most about the Southwest?
Patti: Green chile. I would miss the beauty of the landscape, the food, the art, the music, the people.
SWD: Is there some place outside of the Southwest you'd like to visit?  Some intriguing place around the world?
Patti: Alaska has always been on my bucket list.  Being in the midst of all that gorgeousness.
SWD:  Is there a Southwest destination you've been wanting to visit?
Patti: I want to hike to the top of Pike's Peak. I'd love to go back to Estes Park; that was like standing at the top of the world.
SWD:  Do you have a mantra?
Patti: Life is too short to drink bad coffee.
###