This is what happens when a graphic design artist moves to the Southwest and becomes obsessed with chiles — chiles meet famous master works of art.   Here is The Best Of Chiles Meet The Masters … So Far.  A celebration of all things chile!
'Enamel Saucepan with Chile'
Picasso
'Madonna and Child Admiring Chiles'
Raphael
'(Untitled) with Chile'
Haring
'The Chile Gatherer'
Ridgway
'The Connivance with Chile'
Magritte
'The Boat with Ristra'
Manet
'Thanksgiving with Chiles and Hot Sauce'
Rockwell
'I don't care what you say, Brad.  I can take the heat!'
Lichtenstein
'This Is Not A Chile'
Magritte
'Cow Skull with Chiles'
O'Keeffe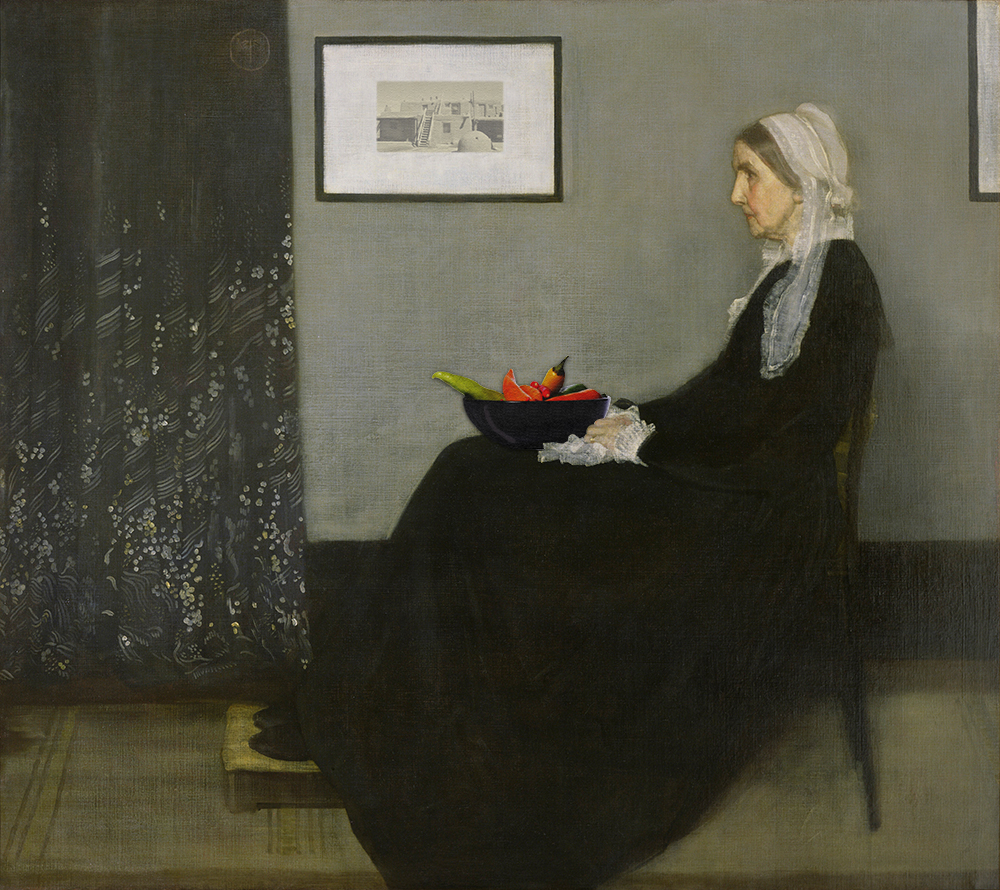 'Whistler's Mother with Bowl of Chiles'
Whistler
'Mother and Chile'
Haring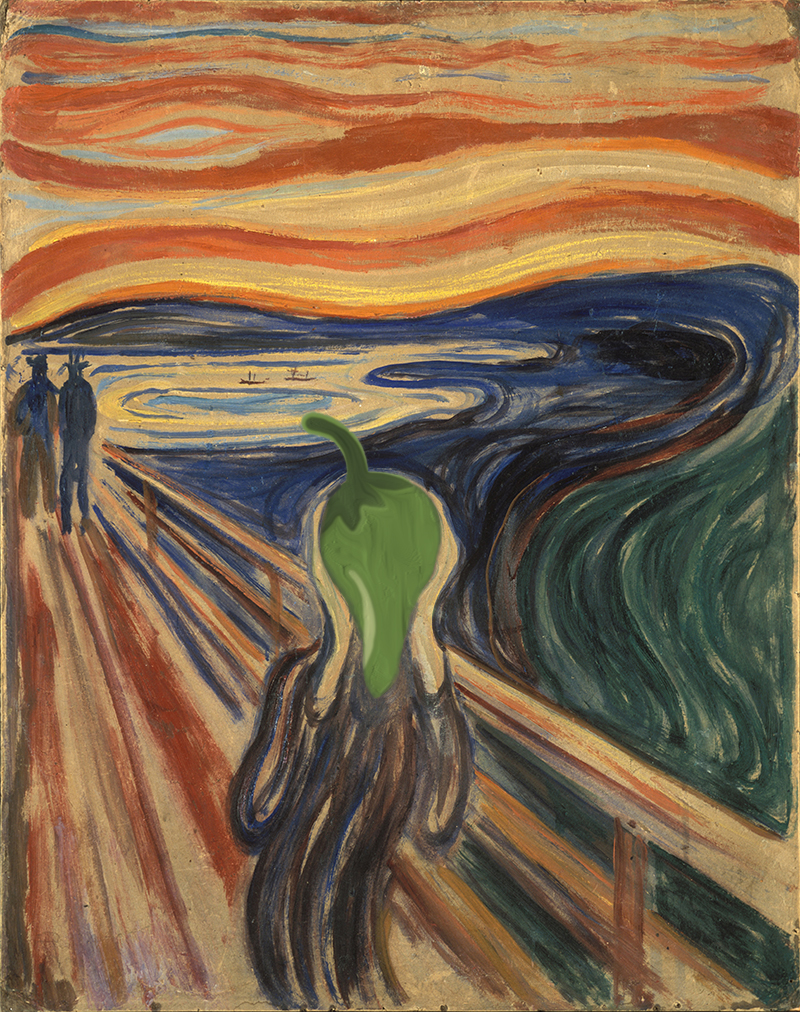 'The Chile'
Munch
New Chiles Meet the Masters post to our Facebook page each Monday.
If you have ideas for future Chiles Meet The Masters, please leave them in the comments.  Thanks!
Mr.D