Celebrating the Southwest — Photo Essay
May 2020
Welcome rain over the distant La Plata Mountains.
Herd of Buffalo spotted north of Mancos, Colorado.
Apple trees blossoming by the fire pit.
Spring tulips and fragrant lilacs.
Mancos, Colorado
Reflections.
Golden snapdragons.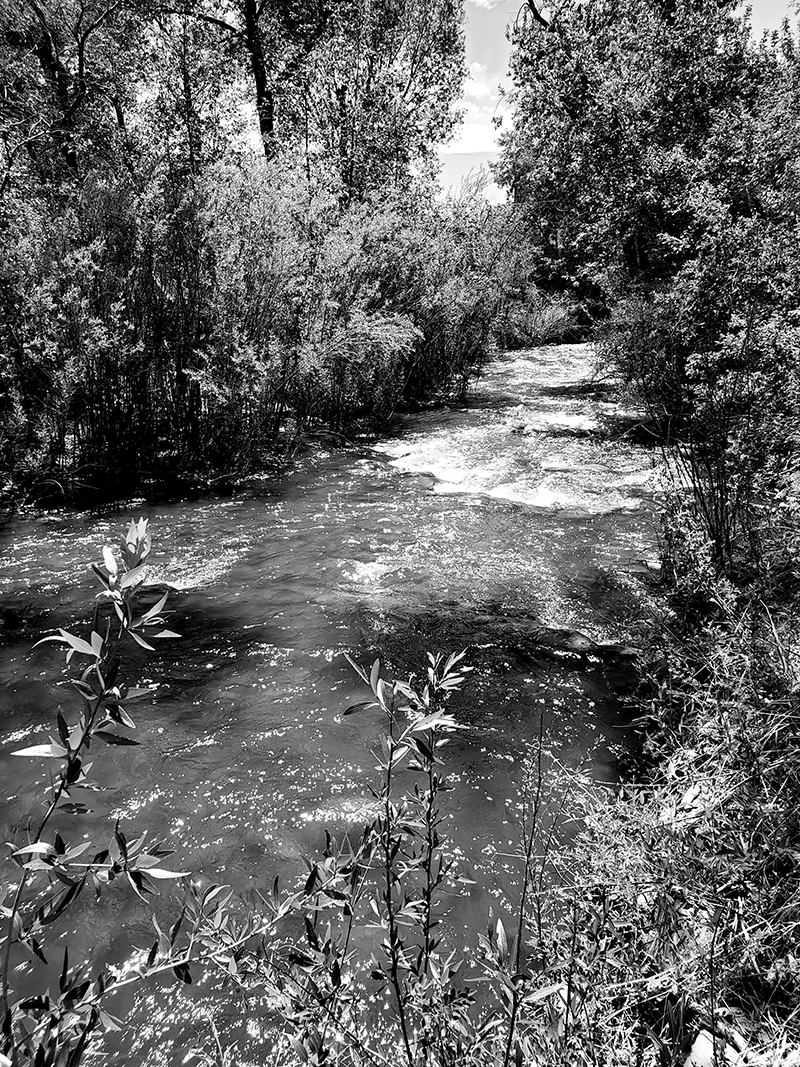 The serene Mancos River
Mancos, Colorado
Alaskadoodle puppy learning to swim.



What We're Sharing – Music
Ravensong Trio entertains the residents at The Valley Inn – Mancos Senior Living on a beautiful day.

What We're Creating
Home project with re-purposed wooden pallets…
… now our new kitchen island.
The end of a beautiful day.
Wishing you Favorite Moments and Happy Discoveries!
Amy and Mr.D